Library Resources for IC Staff
We have designed this online guide to highlight selected general resources that are available to all Ithaca College staff and faculty. If you are interested in relaxing with a new book or movie, reading aloud as a family, researching family history, finding the latest information on fitness, reading consumer product reviews, investing your hard earned dollars, or assisting children with homework, we have resources.
Please note that the IC Library has an extensive array of additional resources that support scholarly research - consult the
Library's webpage
to view our online subject guides or scan the Library's complete
Database Offerings
.
Leisure Reading and Viewing
IC Library DVD List
A browsable list of the Library's collection of DVD's - includes links to Internet Movie Database reviews. You can also search our
Films and Videos by Genre list
that is organized by genre - e.g. children's films, adventure films, film noir.
IC Library Current Literature Collection
A browsable list of current fiction in print and audio books on cd- new titles are added on a continuing basis. The collection is shelved on the left side of the shelving unit just inside the main entrance.

New Acquisitions in the Library
A browsable list of new books, music, and dvd's. The new books are shelved on the right side of the shelving unit just inside the main entrance.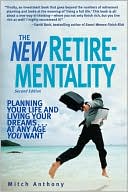 Ebook Central (formerly ebrary)
A collection of over 109,000 ebooks covering business & economics, education, technology, the humanities, life & physical sciences, law & politics, medicine, social & behavioral sciences, language & literature, and career guidance. You can view and print pages from these ebooks - and they are available 24/7 from your desktop or laptop! ebrary ebooks are also included in the IC Library's catalog and will appear in your search results with the phrase "electronic book" as the call number.
The Library has a collection of classic and contemporary children's books, including several of the Caldecott Award (most distinguished American picture book) winners and the Newbery Award (most distinguised contribution to American literature for children) winners. All children's literature is shelved in PZ 3 - PZ 10 on the 5th floor.
Note:
The Tompkins County Public Library makes available several "Homework Helper" databases. Anyone with a active library card to the Tompkins Public Library, or any other library in the Finger Lakes Library System, can use the databases. See the
"Your Public Library"
information in this guide.
General OneFile
A comprehensive database with newspaper, magazine, and journal articles on a wide range of topics: business, computers, current events, economics, education, environmental issues, health care, hobbies, humanities, law, literature and art, politics, science, social science, sports, technology, and many general interest topics. Millions of full-text articles, many with images. Updated daily.
Includes access to Consumer Reports Magazine. Good resource for high school students and adult researchers.
Morningstar.com
Unbiased information for mutual funds and stocks. Quicktake Reports include portfolio, risk, performance, and management information. Reports are issued twice a month on a five-month schedule. Each fund is rated once every five months. All pricing information is current, and ratings and risk information are updated daily. You can create a portfolio using selective criteria - e.g. small cap, large cap, typical return, and Morningstar Rating.
See
Jim Bondra's (Business and Economics Librarian)
Guide to Using Morningstar to Find Stocks and Mutual Funds
(.doc) or see this
short instructional video
.
Ancestry Library Edition
Conduct genealogical and historical research. This database includes page-image document reproductions for:
U.S. Decennial Census schedules, 1790-1930 (with state censuses and city directories as 1890 Census proxies).
UK and Irish Census schedules, 1841-1901. Scottish Censuses, 1841-1861. Canadian Censuses, 1901-1911, and provincial censuses, 1851-1906.
The Social Security Death Index. Parish records, birth, marriage, and death records.
Immigration records, including New York and San Francisco passenger lists.
Military records, including World War I and World War II draft registration cards.
Fulltext materials, e.g., Federal Writers' Project Slave Narratives. World War II-era Stars and Stripes editions.
For general assistance using this database, see the
Ancestry Library Edition Guide
.
Note:
Due to licensing restrictions, this database is only accessible from On-Campus.