Ithaca College Archives
The College Archives, located on the fifth floor of the Gannett Center, is the repository for official records of Ithaca College, the Ithaca Conservatory of Music (1892-1926) and the Ithaca Conservatory and Affiliated Schools (1926-1931).
Featured Collections
Pieces from the Past
Collection Descriptions
Contact Us
College Archivist
(607) 274-3096
To arrange access to archival materials, or to direct questions to the archivist, please use the Archives Request Form.
About the Serling Collection
Wharton Studio Photographs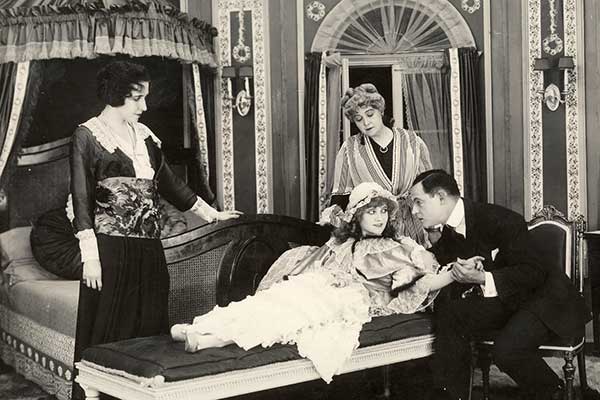 Between 1914 and the early 1920s, Archelaus D. Chadwick (known as "Arch") was the production designer and set designer for the Wharton motion picture studio based in Ithaca. From 1925 until his retirement in 1939, Chadwick was a Professor in the Theater Department at Ithaca College. The Library has an online collection of digitized images of Wharton stage sets that Chadwick designed.